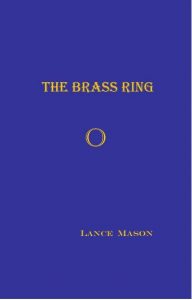 Alex Corlett has spent four years roaming abroad, grieving over the death of his wife Maya. In Spain, he conjures a vision that sets him on a path toward renewal—and murder. Back in California, Corlett reunites with a long lost lover as he embarks on a new life as a wine exporter, a project inspired by his life with Maya. He's introduced to David Gilbért, a major player whose motives are darker than his Cabernet: his thriving wine empire is a front for a cocaine-smuggling cum money-laundering operation. When Corlett catches him in a subtle but meaningful lie, Gilbért tries to brush him off, but instead ignites a mushrooming conflict.
While trying to hold off Corlett, Gilbért gets a blackmail threat from the captain of the freighter running the drugs up from the Caribbean into L.A. Corlett meanwhile meets Samantha Bergmann, an IT expert aiding Corlett's market research while moonlighting for Gilbért, unaware of his criminal operations. Learning they've met, and suspicious they might stumble on his secrets, Gilbért plots to murder them and the sea-captain. Enter the freighter's first mate, a shadowy figure with an air of menace and a penchant for guns. He makes a deal with Gilbért to double-cross the captain, kill him, and dump Corlett and Bergmann's bodies at sea. Gilbért, satisfied with the scheme, presses ahead.
At the climax, Gilbért boards the ship with the murder weapon, the captain's body, and his prisoners Corlett and Bergman. Corlett sees his dreams of love and success dissolving. But as Gilbért tries to complete his coup, the mate unmasks himself: he is Sgt. Andrezj Modrzewski, an undercover agent of the Polish police. He was building a smuggling case against Kudelka when Gilbért tipped his hand to arrange the killings. Modrzewski busts Gilbért, frees Corlett and Bergmann, and leaves San Pedro on the midnight tide, returning to Poland with Gilbért as his prisoner, to be tried for drug-smuggling and murder. Corlett re-joins Anita to once again pursue the dreams he found in Spain.
Origins: I am the founder of http://windrunwine.com/.  My first, much-earlier venture in the wine industry led me to the bones of this story, confirmed over the intervening years by related historical events and consequent prosecutions.