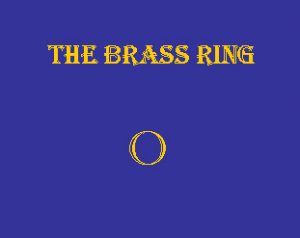 The Brass Ring explores the experiences of grief, despair, and resurrection, while spinning a yarn about the California wine world, cocaine, blackmail, and murder, from Napa Valley to Colombia, from Los Angeles to the West Indies.
The story opens in Spain, where we meet Alex Corlett, injured adventurer and business innocent who, four years before, lost his wife and first child. Since then, he has been escaping from his grief in an aimless wander around the world. Returning now to California, he doesn't see on the horizon the reappearance of an old love returning, or the dangers that await him from David Gilbért, high-flying wine baron, cocaine smuggler, and money-launderer.
Once home, and unknowingly infringing on Gilbért's plans, Corlett encounters brainy, muscular, one-eyed Samantha, and together they must face Gilbért's final solution of deception, reversal, and death. This is an enterprise that will lead to love affairs, sexual affairs, extortion, and prosecution, endangering many lives and ending a few.