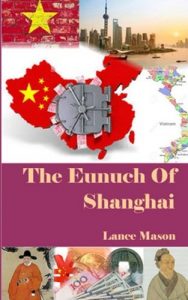 Inspector Hawkins Series: Volume 2
In the immediate wake of Kissinger's and Nixon's visits to China in 1971 and 1972, an obscure Chinese agency overseen by Zhou En-lai and Deng Xiaoping authorized a secret economic experiment in Kashgar, an ancient and remote Silk Road trading center in western China. An ambitious young bureaucrat was sent to Kashgar to revive and cultivate free-market capitalism in this isolated outpost of Mao's "empire." If successful, the hierarchy in Beijing could utilize the lessons and take credit for the benefits. If the experiment failed, our junior official, one Li Chenqing, would take the fall.
In fact, Li's work was a triumph and became the platform from which Deng Xiaoping launched China's economic assault on the world. By no coincidence, having learned the code of capitalism first-hand in Kashgar, Li has parlayed that knowledge into a private industrial empire, indeed the greatest personal fortune and individual grip on power seen in China since the passing of her greatest emperors. The legacy of this success emerges as the keystone to The Eunuch of Shanghai.
Our story opens as Li Chenqing's life is ending. At his funeral, the older of his two sons discovers a family secret long suppressed. Events following the funeral lead to the savage murder in Vietnam of four U.S. citizens — Li's only known daughter and her American husband and children. Special Agent Daniella Benelli is on holiday with her new lover Detective Inspector Nigel Hawkins when she gets the call to go to Vietnam and begin an investigation of the murders.