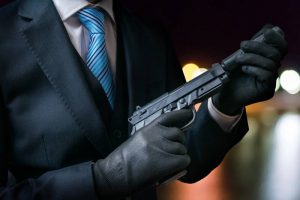 Entering his life's defining chapter, Detective Inspector Nigel Hawkins is torn by the choice between freedom and obligation, between fearing his loss of devotion and the pain of reliving his mistakes. The murder on Hawkins's turf of a Nobel Prize candidate, beheaded in a contract killing, leads to a round-the-world chase—Singapore, Dubai, Madrid, London—that ends in the affluent surrounds of Montecito, California, and the tortuous confines of the capitalist mind.
Yet Hawkins has his own demons: a wife-and-marriage once betrayed, and the growing doubts over his career. Enter Danni Benelli, FBI specialist on the twisted life of Hawkins's quarry. She offers Hawkins what's missing in his life, but his conflicts over duty and guilt interfere. Following the climax, Hawkins must part with Benelli and return to New Zealand, but what he finds there opens the door to an unexpected future.
"Unique story, unique setting . . . cinematic . . . touches all the bases." – Gene Riehl, author of QUANTICO RULES (St. Martin's Press)
" . . . lean and mean, hard-boiled . . . exotic and compelling . . . a serious writer in the company of John Le Carre, and Scott Turow." – Alan Rinzler, editor for Robert Ludlum, Clive Cussler, Toni Morrison, et al.