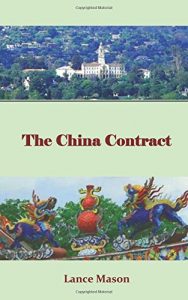 When a ruthless mercenary detonates a bomb at Auckland International, leaving bodies in his wake, Detective Chief Inspector Nigel Hawkins is confronted by the headless corpse of an American Nobel Prize candidate, pulling the seasoned policeman into a world-wide drama of assassins-for-hire, cutthroat capitalism, and a mystery that could put the world at war.
Hawkins doesn't need more conflict in his life. He's had an almighty row with Julia, the beautiful, bitchy woman for whom he left his marriage, an act he bitterly regrets. Moreover, Minister of Police Peter Innes is arriving in Auckland, intending to convert Hawkins's life into a gnawing misery.
The killer's target, Richard Telford, was a nanotech genius contracted to IT billionaire Lawrence Goodman, a fact that turns this murder—and Hawkins' job—into the media circus of the year: "Bomber Decapitates Celeb Scientist – Faceless Killer on the Run." Still, Hawkins must pursue the assassin, and departs for Singapore…
…where Delmore Bates sits in a gin mill, waiting for a plane. Bates blew a move at Changi immigration, delaying his escape, alerting Hawkins to his location, and ringing alarm bells for FBI Spl. Agent Daniela Benelli, who has a secret vendetta against Bates.
A life-and-death race through Southeast Asia propels Hawkins into a global manhunt that will take the SAS-soldier-turned-cop from Singapore to Africa, from Madrid to London, searching out the motives and money behind a growing string of murders. Harassed by jealous politicians, ambushed twice by the killer, and starved of food and sleep through a dozen countries, Hawkins grinds through the miles, searching out the meaning in his job.
Reaching the States, and with the body count rising, Hawkins teams up with Benelli and traces Bates to his next kill zone—north of Los Angeles, where Goodman is launching an IT conference on nanotechnology. Then, as Minister Peter Innes tries to pull him off the case, Hawkins uncovers the intrigue behind the Auckland murder – a global conspiracy to trigger a shooting war between the US and China. The target of the next assassination, i.e. The China Contract, is Foreign Minister Wang, Beijing's envoy to Goodman's conference.
On the night of the conference, as they prepare for Wang's killing, Goodman and Bates, his private assassin, capture Hawkins and Benelli. But Hawkins escapes, frees Benelli, and they split up at the conference grounds to track Bates, who lies in ambush to finish the contract.
Climax:
Wang's vehicles approach the conference grounds where Bates has planted a bomb and, hidden in heavy bush, counts down the seconds. Hawkins creeps in, surprises Bates, clouts him, and detonates the bomb before Wang arrives. Bates pulls a gun, and Hawkins, having done his duty, prepares to die. But a bullet shatters half of Bates's head and, behind him, a ribbon of smoke curls from the barrel of Benelli's Glock. Goodman is picked up by the cops en route to the airport and Mexico.
From the hospital, Hawkins, nursing a bullet wound, says his clumsy but sincere goodbyes to Benelli and returns to New Zealand. But his estranged wife has opted for another woman. At a ceremony in Wellington, the capital, the Prime Minister awards Hawkins a medal for bringing honor on New Zealand and its police. However, as the Prime Minister stands to one side, he is flanked by a woman Hawkins last saw in a Santa Barbara hospital room. Will this mean another story in the works?